Anton won two awards in the Corporate Governance Asia-Asian Excellence Award 2020
Anton won the "Best Investor Relations Company" award , and Anton's Head of Investor Relations Cheng Lei. won the "Best Investor Relations Professional" award in the Corporate Governance Asia-Asian Excellence Award 2020.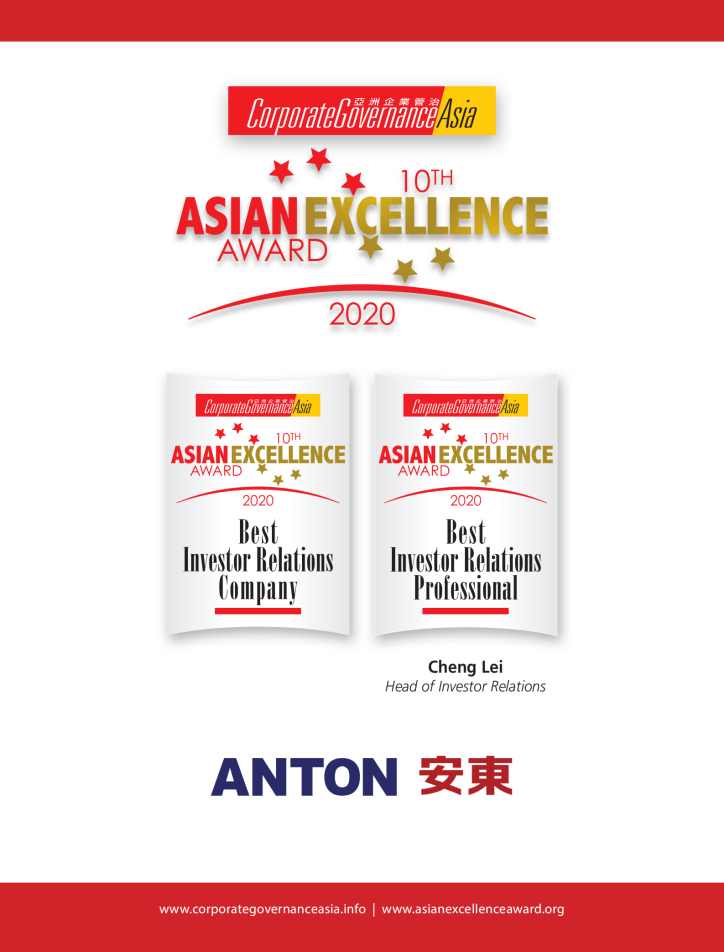 Striking gold with its outstanding investor relations initiatives is Anton Oilfield Services Group, which continued to underscore good corporate governance in this area. Th company always adheres to its fundamental principles of compliance, consistency, timeliness, interactivity and fairness in catering to the needs of the investor community. Doing so has reinforced its two-way communication with investors, leading it to enhancing its corporate governance standards and attain fair corporate value for the company.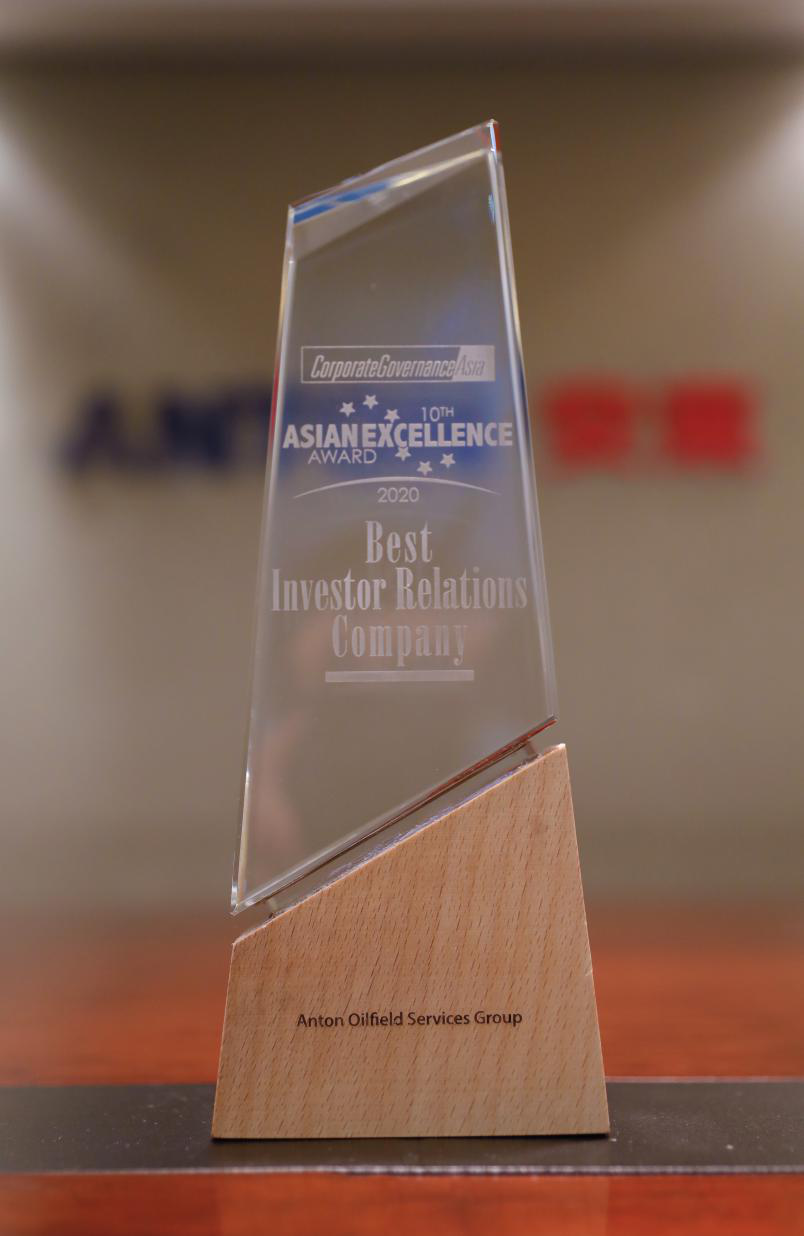 Anton Oilfield Services Group has always encouraged its valued shareholders to attend its shareholders' meetings. The meeting provides a platform for its Directors, chairman of each of Audit Committee, Remuneration Committee, Nomination Committee, and senior management attend the annual general meeting to answer inquiries regarding the latest developments, operations and strategies of the Company.
Anton Oilfield Services Group's corporate website has been established as a sound communication platform with its shareholders and investors. It is a comprehensive platform here the Company's business developments and operations, financial information, corporate governance practices and other information are easily accessed by the public. It is also on this site where the company's shareholders and investors can write directly to the investor relations team to send their enquiries which are addressed in a timely manner.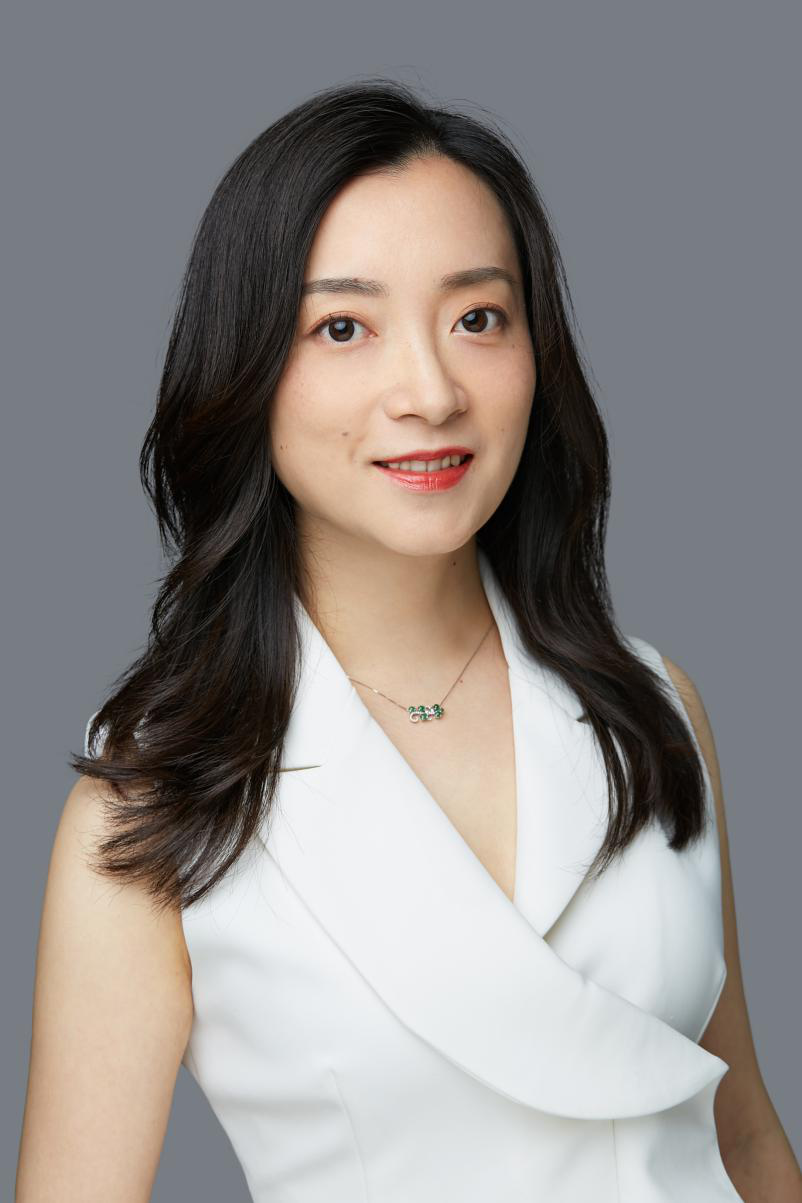 Investor relations excellence has gone hand -in- hand with Anton Oilfield Services Group which has been steadily guided by the company ' s Head of Investor Relations Cheng Lei. Ms. Cheng and her team's extensive efforts have meant that the company has been able to generate sustainable shareholder value as it embraces the view that effective management of stakeholder relationships, especially with its valued investors is crucial to realizing that value.Throughout the year, Anton Oilfield services Group maintained its high corporate governance- standards, consistently provided relevant Information and communicate with its investors in a truthful, accurate, complete, timely and impartial manner in accordance with relevant laws and regulations, to ensure that its valued shareholders has equal opportunities to obtain corporate information.